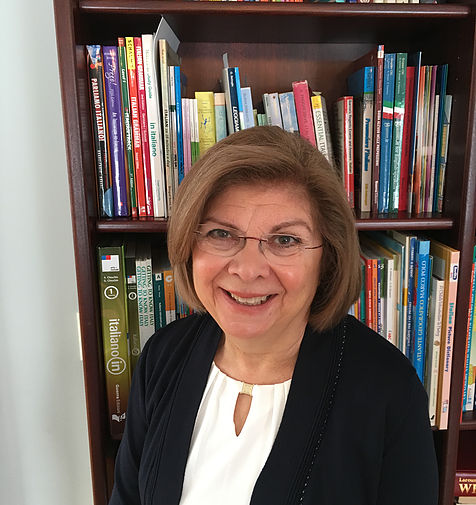 Ada Borrelli
A LEARNER
Learning languages has always been an important part of Ada's life. She was born in Italy, moved to Canada, returned to Italy, then to the United States and back to Italy again – all by age twenty! During that time she learned Italian and English, off and on, through total immersion. She also studied Latin, French and German.
Ada knows the challenges a learner faces.
A TEACHER
Ada's professional career includes teaching English in Italy, teaching Italian in the United States and tutoring students of all levels and ages.
By learning and teaching languages, Ada concluded that knowing the mechanics of a language leads to self-confidence.
Patterns are easier to recognize when seen graphically. When grammar is presented as a block focusing on patterns, students will learn more quickly. This led to the development of GRAMMARSNAPS.
SNAP IT into Place! Watch the Video
INGENIOUS!
Ada Borrelli is a rare find in the educational world. She is a native speaker of Italian who understands the difficulties and pitfalls that English speakers experience when learning Italian. With remarkable ingenuity, she has developed tricks, techniques and tools that target these tough spots to help students to be successful. At the same time, Ada engages her students with the culture of her native country, so that they learn structure and culture seamlessly.
Cathy Gotliffe
Madison High School World Language Teacher & Dept. Head
INNOVATIVE!
Ada Borrelli is a highly motivating teacher, who has developed a visual system of teaching students. Her method of charts and visuals helps students to see and retain grammar and fosters a love of learning for the Italian language.
Bruce Padian
Madison High School Principal